Welcome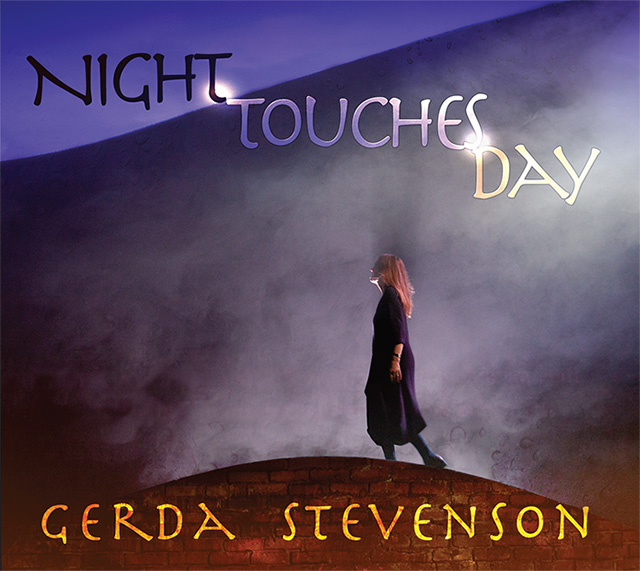 Supported by Creative Scotland Autumn 2014, Gerda's album of her own songs, NIGHT TOUCHES DAY - (click below to hear sample tracks). see News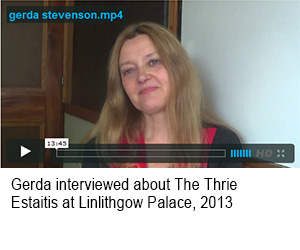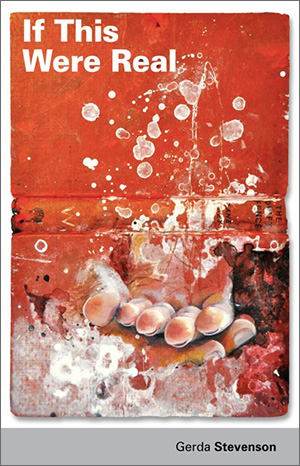 Gerda Stevenson, actor/writer/director/singer/songwriter, trained at the Royal Academy of Dramatic Art, London, where she won the Vanbrugh Award. She has worked for over 30 years on stage, television, radio and film throughout Britain and abroad.
Prize winning poem!
Gerda's poem, HAME-COMIN, is the winner of YES Arts Festival Poetry Challenge competition, judged by Allan Massie, Rosemary Goring and Tom Murray.
see more at: Yes Arts Festival
(or read poem here)
For Gerda's up-coming events – e.g. publication of her poetry collection IF THIS WERE REAL - see News
Gerda can be heard regularly on the 'wireless' in BBC Radio 4's hugely popular PAUL TEMPLE MYSTERIES - currently in the latest bumper 10 episode series The Gregory Affair - playing the role of Steve, feisty wife of the eponymous hero (taking over from the late and much loved Marjorie Westbury). See News for details.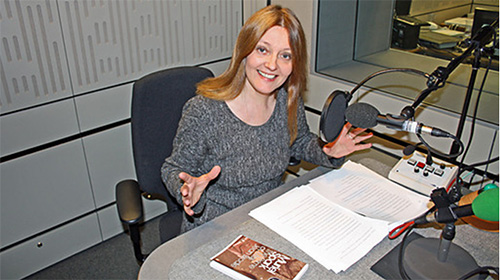 Gerda at BBC Broadcasting House, London, recording The Prime of Miss Jean Brodie, for BBC Radio 4, Book at Bedtime, 2013.
Gerda was nominated by the international Committee of the League of Professional Theatre Women (New York) for the 2011 Rosamond Gilder/Martha Coigney International Award, and has been nominated twice for the CATS awards (Critics Awards for Theatre in Scotland), in the Best Actress category for her performance as Nancy in FROZEN by Bryony Lavery (2007), and for her solo performance in The Lasses, O, by Janet Paisley (2009).
She received a Scottish BAFTA Best Film Actress Award for her performance in Margaret Tait's feature film BLUE BLACK PERMANENT (co-starring with Celia Imrie and Jack Shepherd), appeared in BRAVEHEART as the mother of Murren, and played a leading role (Anne Muir) in THE BOYHOOD OF JOHN MUIR, an American film for PBS TV. She has appeared in many TV series, including MIDSOMER MURDERS, HEARTBEAT, TAGGART and THE BILL.
Gerda has directed productions in theatre, opera, film, and radio, and many plays at Glasgow's lunch-time theatre venue ORAN MOR, including those by Peter Arnott, Catherine Czerkawska, Anne Donovan, Jackie Kay, Victor Iriarte and Rona Munro.
In 2006, she directed THE MEMORANDUM, by Vaclav Havel, a co-production between Communicado and Perth Repertory Company, (see Communicado's website: www.communicadotheatre.co.uk).
(above) Gerda in conversation with Dave Anderson about Federer versus Murray. You can see Gerda being interviewed by David MacLennan at Oran Mor here on You Tube
In winter 2005/6, she co-wrote, edited and directed a large-scale community drama, PENTLANDS AT WAR, commemorating the 60th anniversary of the end of the 2nd World War. This play, with an introduction by Gerda, was published by Scottish Borders Council Art Services, in 2007.
Gerda is a trustee of the Scottish International Education Trust, was the founder of Stellar Quines (Scotland's leading women's theatre company), and is an Associate Artist of Communicado Theatre Company.
Gerda's stage play, FEDERER VERSUS MURRAY toured to New York, in April 2012, as part of NYC's SCOTLAND WEEK celebrations. A Communicado production, performed and directed by Gerda, it played at 59e59 Theaters, www.59e59.org with Dave Anderson and saxophonist Ben Bryden, designed by Jessica Brettle, lighting by Simon Wilkinson.
The script of Federer Versus Murray was published in March, 2012, by the prestigious New York based literary magazine SALMAGUNDI. http://salmagundimag.wordpress.com/tag/federer-versus-murray/
FEDERER VERSUS MURRAY, played to packed houses and critical acclaim at Oran Mor in Glasgow last year, and was shortlisted for the London Fringe Theatre Writing Award, 2010.
FEDERER VERSUS MURRAY was produced by Assembly on the Edinburgh Fringe, 2011, to great acclaim, starring Dave Anderson and the playwright herself., with Chris Hardie on saxophone.. the play was runner up for the Scottish Arts Club & EdinburghGuide.com BEST SCOTTISH CONTRIBUTION TO DRAMA ON THE EDINBURGH FRINGE, 2011. See reviews of Federer versus Murray
You can see Gerda being interviewed by David MacLennan at Oran Mor here on You Tube
See all the reviews for Federer versus Murray...
Gerda writes regularly for radio – most recently THE APPLE TREE, starring Juliet Stevenson, for BBC Radio 4,and SECRETS, a two-part drama on the subject of prostitution for BBC Radio Scotland.
She has dramatised many major Scottish novels for BBC Radio 4, including Lewis Grassic Gibbon's SUNSET SONG, broadcast in Spring 2009, and Sir Walter Scott's epic THE HEART OF MIDLOTHIAN (in which she played the heroine Jeanie Deans), nominated for the 2008 Sony Awards.
In 2008 Gerda was awarded a Scottish Arts Council Writer's Bursary. She is a published writer of poetry, prose, and children's stories. Her writing has appeared in many literary magazines and anthologies, including Edinburgh Review, The Scotsman, The Herald, New Writing Scotland, Chapman, Cencrastus, The Eildon Tree, Spectrum, Parnassus Poetry in Review (New York), Cleave (Two Ravens Press), Southlight, and Cork Literary Review. She was runner up in The Eildon Tree Wilderness competition (2005), a finalist in Aesthetica magazine's Creative Works competition, December 2008, and published in both subsequent anthologies.
See all the reviews for Federer versus Murray...
Photographs on this website by:
Andrew Wilson | Richard Campbell | Graham Hart | Sean Hudson | David Lyon | Douglas McBride | Murdo McLeod | Barbara McDermitt | Eamonn McGoldrick | Murdo MacLeod | Gerda Stevenson | Leslie Black